Register

- tickets go on sale mid-February. You may register and purchase tickets online or by mail.


Event Information - ticket prices, topics, schedule & more


Books - Learn more about Marcus Borg's books


Photo Gallery - pictures & notes from Marcus Borg's 2003 lecture series that launched the Visiting Scholar program


Photo by Mark McDonald
SAVE THE DATE!




Friday & Saturday, April 20 & 21, 2007

The Visiting Scholar Program




welcomes back

Best-selling author, popular speaker &




one of the leading historical Jesus scholars of this generation –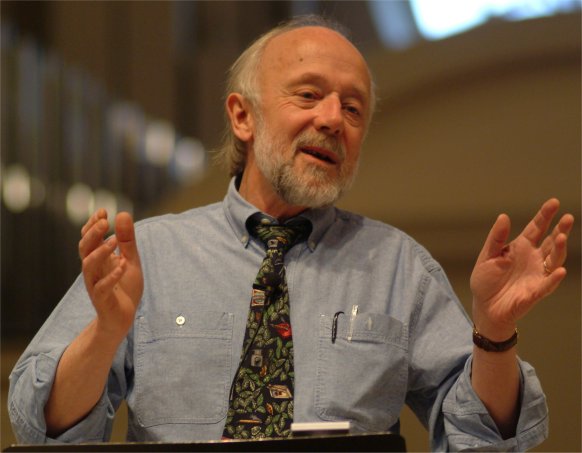 A weekend lecture series –
Intentional Christianity: Sharing God's Dream
An event sponsored by Presbyterian Women of Village Presbyterian Church
_______________
Marcus J. Borg (PhD, Oxford University) returns to Village Church to offer up fresh perspectives to living our Christian faith in contemporary times. The author of
more than 10 books, including the best-selling

Jesus: A New Vision

,

Meeting Jesus Again for the First Time

and

The Heart of Christianity: How We Can Be Passionate Believers Today

(2003), Dr. Borg is Hundere Distinguished Professor of Religion and Culture at Oregon State University.
For highlights from Marcus Borg's 2003 visit to Village Church, please visit http://www.mvick.org/VS/Marcus%20Borg.htm.
_______________
"Marcus Borg is a key force
in the emerging 'new paradigm' of Christian faith.


[The Heart of Christianity]

will be a great gift to those who have so much to unlearn in and about the church. It will, moreover, nourish new Christians who are moving beyond popular caricatures of faith, inviting them to the real stuff.
Borg is 'on a roll,' and here 'the roll' takes on additional momentum,
a happy outcome for us all."



– Walter Brueggemann
Columbia Theological Seminary
_______________

This Visiting Scholar Program is sponsored by the Presbyterian Women of Village Presbyterian Church.